Airliners In Detail
Resources for the Builders of Airline Models
Maintained by Andrew Abshier
Over the years many reference materials have been produced to help the builders of military models with adding extra details. Very little if anything, however, has ever been produced on airliners. These pages are an effort to fill that gap. While intended primarily for the scale modeler, enthusiasts of all stripes may enjoy the rare "mechanic's eye" views given here.
The sections on each aircraft feature:
1. Detail photos of the aircraft.
2. A variant briefing on the variants covered on each page.
3. A guide to the various kits produced of each type.
While I have detail photos for all of the types listed below, the pages I have in mind will be very comprehensive in some cases. It will take time before I get them all produced and on-line. In the meantime, I hope you enjoy what I have!
Andy

---
I am open to suggestions for what the next subject for Airliners In Detail should be. Your choices are the types listed below. Email me with your vote here.
---
Airbus Industrie:
A300
A310
Boeing:
737-100 through -500 (all variants with the 1st generation wing)
747-100/200 and 747SP
777-200/300
Fokker:
F-27 (Fokker and Fairchild variants)
Tupolev:
Tu-154
Yakovlev:
Yak-40
---
Back to the Airmodeller's Digest
Back to Dr. Andy's Hub Airport
---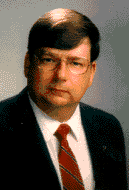 Bert Kinzey had nothing whatsoever to do with the creation of this site.