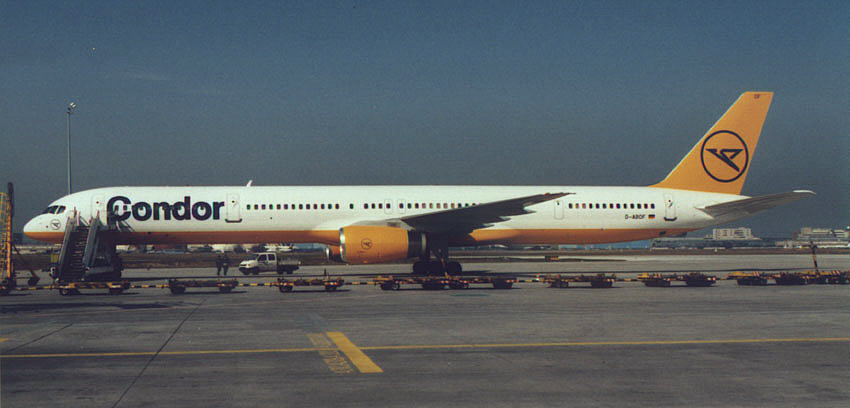 757-330 Condor Flugdienst (Ulrich Hoppe)
The latest 757 variant to be introduced was the 757-300. This is the first stretch beyond the basic -200 length, and it is recognizable, in addition to its increased length, by having both the overwing exits and the PSU-to-floor door behind the wing.
Thus far, Condor and Icelandair are amongst the airlines that have ordered the 757-300.